There are two types of kayak: the SIT (traditional kayaks with a skirt) and SOT (Sit On Top).
On this photography, a SIT kayak.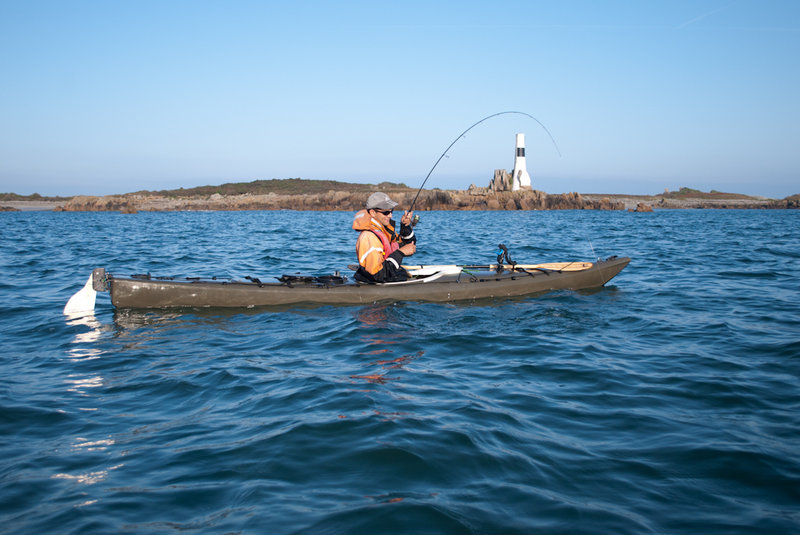 On this photography, we can see a SOT .
The main difference between these two types of kayak is the ease to go up in the kayak after a capsizing. Indeed, it is easy to go back only in a SOT, while make a recovery alone in a SIT kayak remains sensitive even with training. however the SIT  has serious advantages of not having the buttocks in the water, to body with kayaking and if your SIT is large enough and tapered, you will have a feeling of unparalleled gliding than a SOT.
To a beginner who would like to especially fishing kayak, a SOT is preferred at least as first kayak.